Imaging hallmarks of disease progression & treatment response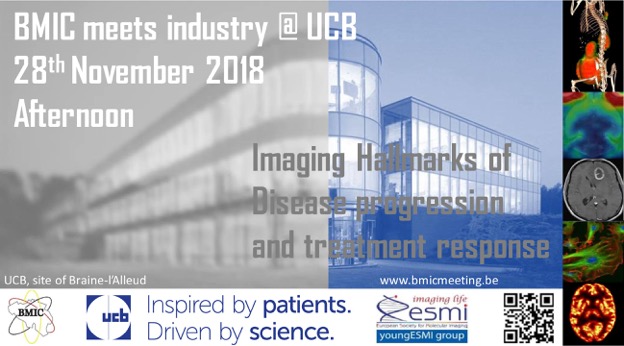 Category
Seminars and symposia
Venue
Brain-l'Alleud site of UCB
Email
This email address is being protected from spambots. You need JavaScript enabled to view it.
After a successful first edition, we are excited to invite you to our second 'BMIC meets industry' event. Our industry partner this year is UCB, a global biopharmaceutical company. The event will take place at the Brain-l'Alleud site of UCB on the 28th of November (afternoon).
The topic will be 'Imaging hallmarks of disease progression & treatment response'. Once again, we aim at bringing you an interesting mix of speakers from industry and academia. This year, you also have the opportunity to present your work on this topic in short pitches (abstract deadline 10th of October). We will close the event with a reception and speed dating event to stimulate interaction with people working in industry. The preliminary program can be found in attachment.
The registration and abstract submissions will open in the first week of September. We hope to welcome you all there!